LED Lamps
Scope of action
LED lamps covered by the EU legislation: COMMISSION DELEGATED REGULATION (EU) No 874/2012 and COMMISSION REGULATION (EU) No 1194/2012
Within the EEPLIANT project, individual participating authorities are sharing the market surveillance activities concerning this product group. Activities include document inspection, screen testing and full scale testing. Individual models selected for verification are being selected on a high risk basis, and with the aim to cover the relevant market share in individual countries and across the EU.
Results and Impacts
Results for individual models are being shared among the surveillance authorities across the EU, and legal action is being taken concerning the noncompliant models.
At least 100 LED models are being verified and tested by the EEPLIANT project.
Summary of activities September 2016
Document inspection for 134 models has been conducted, including a screen exercise for 117 models. Full testing of 86 LED models is now under way, including the lifetime and other performance parameters, such as colour rendering, power factor, power, beam angle, etc. Some of the partner national surveillance authorities, have already started formal actions with suppliers, based on inconsistencies found in documentation. For a complete summary, please check our flyer here.
Ecodesign and Energy Label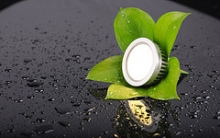 Ecodesign requirements are mandatory for all standard bulbs, florescent lamps, and spot lights sold in the EU. These regulations set energy efficiency requirements and other factors such as bulb lifetime and warm-up time.