Procurement of service for the development of a WebCrawler prototype/MVP under the EEPLIANT3 Concerted Action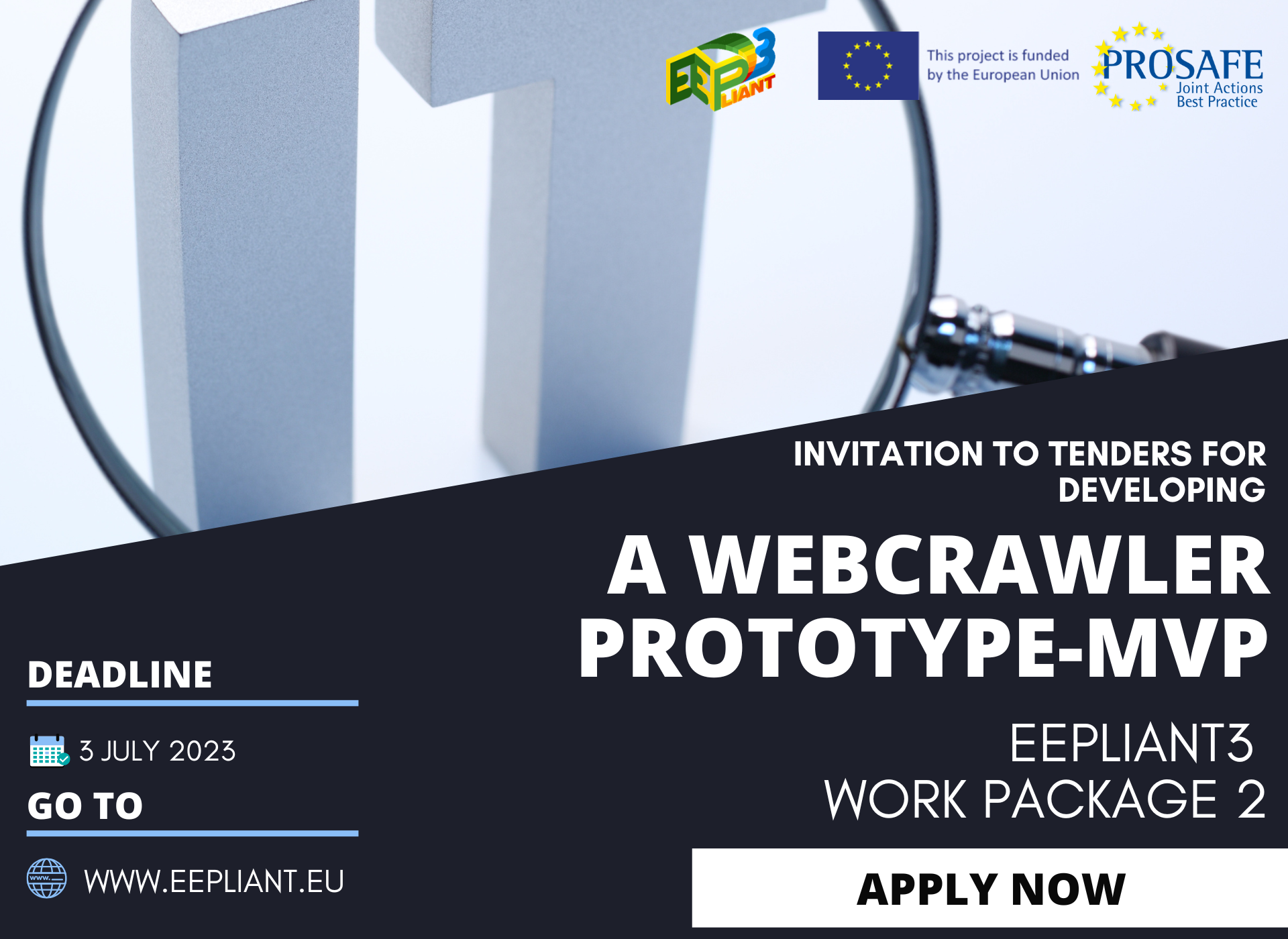 PROSAFE is launching a Call for Offers for the developement of a WebCrawler prototype/Minimum Viable Product (MVP) in the context of the EU-funded EEPLIANT3 Concerted Action and Work Package 2 on IT tools. More details can be found in the Tender Specifications/Terms of Referce and Appendices below.
Timeline for submission
Tenders must be sent via email to This email address is being protected from spambots. You need JavaScript enabled to view it. and This email address is being protected from spambots. You need JavaScript enabled to view it. with the subject header "EEPLIANT3 WebCrawler Tender" by the 3rd of July 2023.
Questions can be submitted in writing to the same email addresses by the 28th of June 2023.
Useful documents
Tender specifications/Terms of reference
Appendix 1 - Declaration on Honour
Appendix 2 - PROSAFE General Conditions for Tenders
Q&A: List of questions and answers (version 2, 29/6/2023)