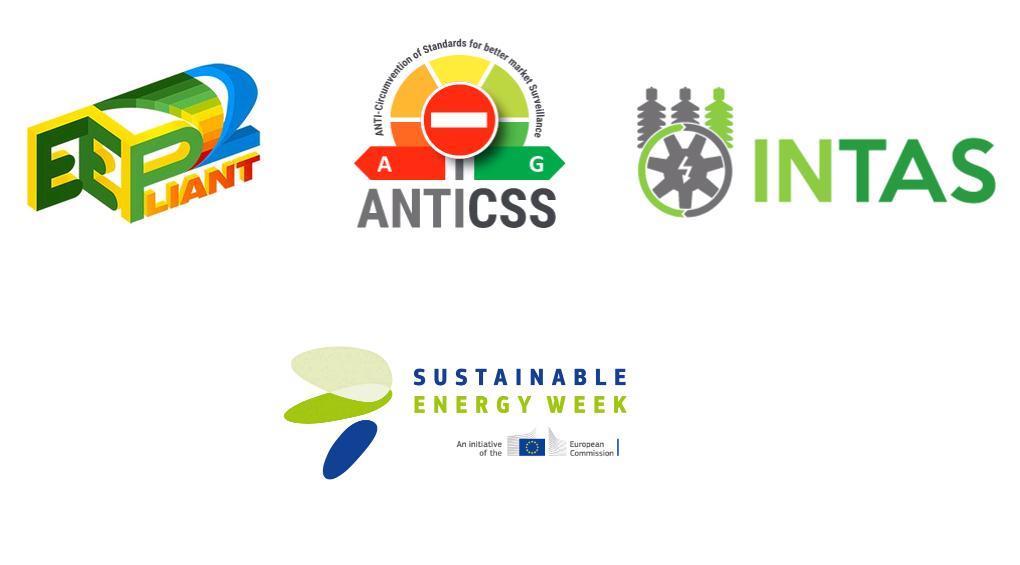 PROSAFE, the EEPLIANT projects coordinator, made a successful application with ECOS and ANTICSS project for the EU Sustainable Energy Week (EUSEW) Policy Conference held between 17 and 21 June 2019.
The Policy Conference is the biggest European conference dedicated to renewables and efficient energy use in Europe. Sessions organised by the European Commission and energy stakeholders focus on sustainable energy issues, debate new policy developments, best practices and sustainable energy ideas. The event targets the governmental institutions, business and industry, civil society, academia and policy makers.
The session we organise called 'Market surveillance: more capacity and clarity - more impact' will be held between 14.00 and 15.30 on 20 June 2019 in Brussels, Belgium. It will introduce several initiatives which raised confidence among purchasers, manufacturers, and retailers, whilst improving the impact of EU energy efficiency legislation:
the EEPLIANT trilogy – organised by PROSAFE and Market Surveillance Authorities (MSAs) focusing on a range of energy-related products and tools to support market surveillance;
ANTICSS – focusing on defining, identifying and eliminating circumvention; and
INTAS – a project addressing challenges of conducting market surveillance of large industrial products.
Lead experts from the MSAs, the European Commission, the civil society will share best practices and discuss policy challenges based on the practical work undertaken in the above projects. Speakers will describe the actions that have been taken to mobilise and to build market surveillance capacity in the Member States delivering a more compliant and energy efficient European Union market.
Have a look at our session agenda and read more here. If you are interested in attending the EUSEW conference, do not hesitate to register as soon as possible as the seats are limited.
Do not forget to follow PROSAFE, EEPLIANT and EUSEW on Twitter and join the discussions by using #EUSEW19 @EEPLIANT @PROSAFE_ORG