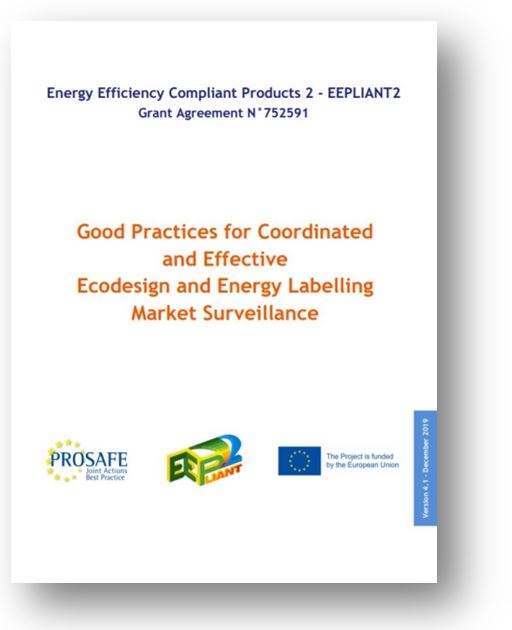 The main purpose of "Good Practices for Coordinated and Effective Ecodesign and Energy Labelling Market Surveillance" is to provide input and inspiration to Market Surveillance Authorities (MSAs) on how to monitor, verify and enforce Ecodesign and Energy Labelling requirements for Energy-related products.
This document was published in December 2019 and builds on the previous versions of the Guidelines revised by EEPLIANT1. For more information, you can download the new Guide for Good Practices here.
In terms of content, these Guidelines come forward with the following novelty elements:
• A chapter on surveillance of energy labels in online stores has been added;
• A chapter on impact assessment has been added;
• Recent updates of the regulatory framework has been included (in particular the new energy labelling framework regulation (EU) 2017/1369 and the coming market surveillance regulation (EU) 2019/1020:
• Several new examples of good practices applied in the Member States have been added.
The first version of the guidelines had been developed by ECOPLIANT, a project that received funding under the Intelligent Energy Europe (IEE) programme in early 2012.